For every meeting, celebration or new beginning - we make it better. No matter the size of your group, our customizable Party Boxes and individual Box Lunches offer the options you need to please any crowd. Simply place your order online or call ahead, and we'll take care of the rest.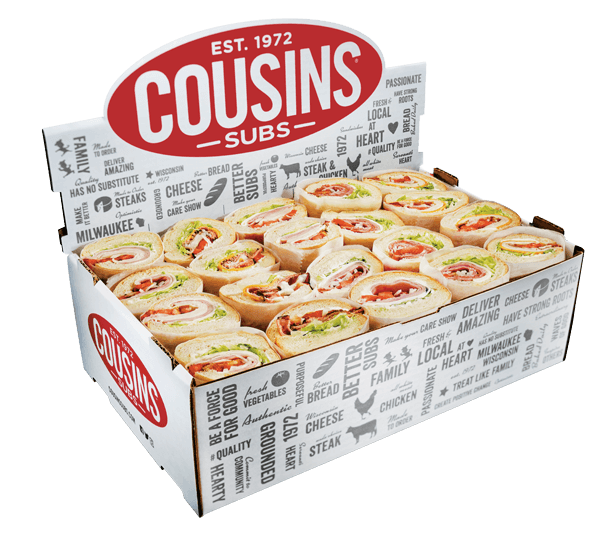 PARTY BOX
Each of our transportable Party Boxes include individually wrapped pieces of our deli-fresh subs — a simple and delicious option for large groups.
Party Box sizes include:
20-piece: Choose up to 5 different deli-fresh sub varieties to feed a group of 10-15 people
12-piece: Choose up to 3 deli-fresh sub varieties to feed a group of 6-9 people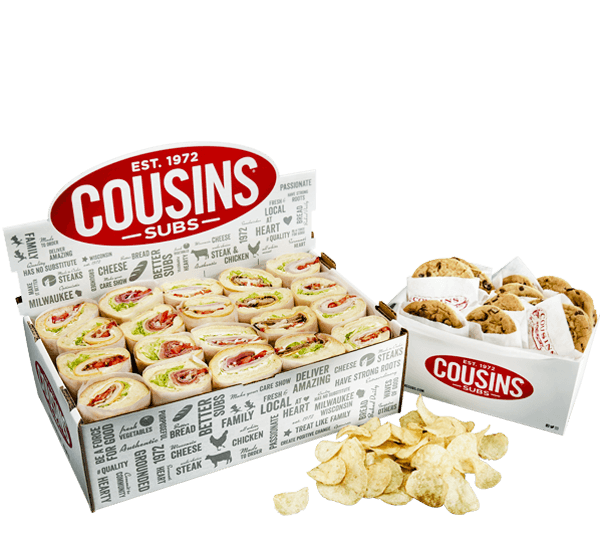 PARTY PACK
Our Party Pack offers a convenient option for large group orders. Consisting of a 20-piece Party Box, 2 bags of Party Chips and a dozen cookies, the Party Pack is a better choice for work, holiday or family gatherings.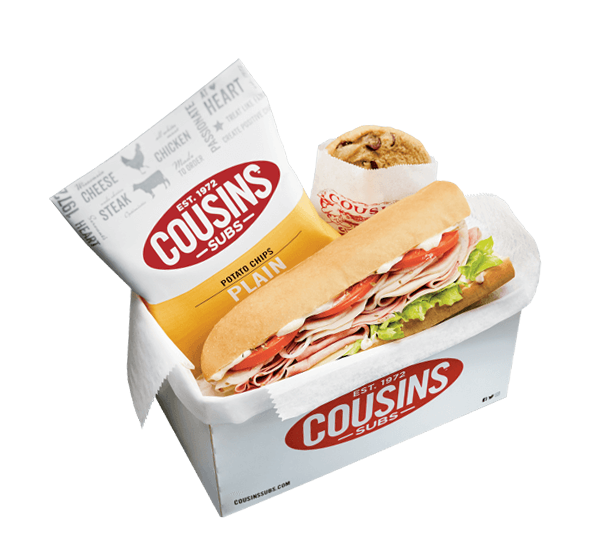 Box Lunch
Our Box Lunch is customizable with any combination of our 7½" deli-fresh subs, chips and a cookie — the perfect combination to satisfy individual tastes for meetings, school functions or office lunches.
Serves 1 person per box lunch
*To ensure quality, all catering options offered above are available with select deli-fresh or classic subs only. A 24-hour advanced notice is appreciated on all catering orders. Please call your preferred Cousins Subs location with questions or to place an order.
Not sure what above options will meet your needs?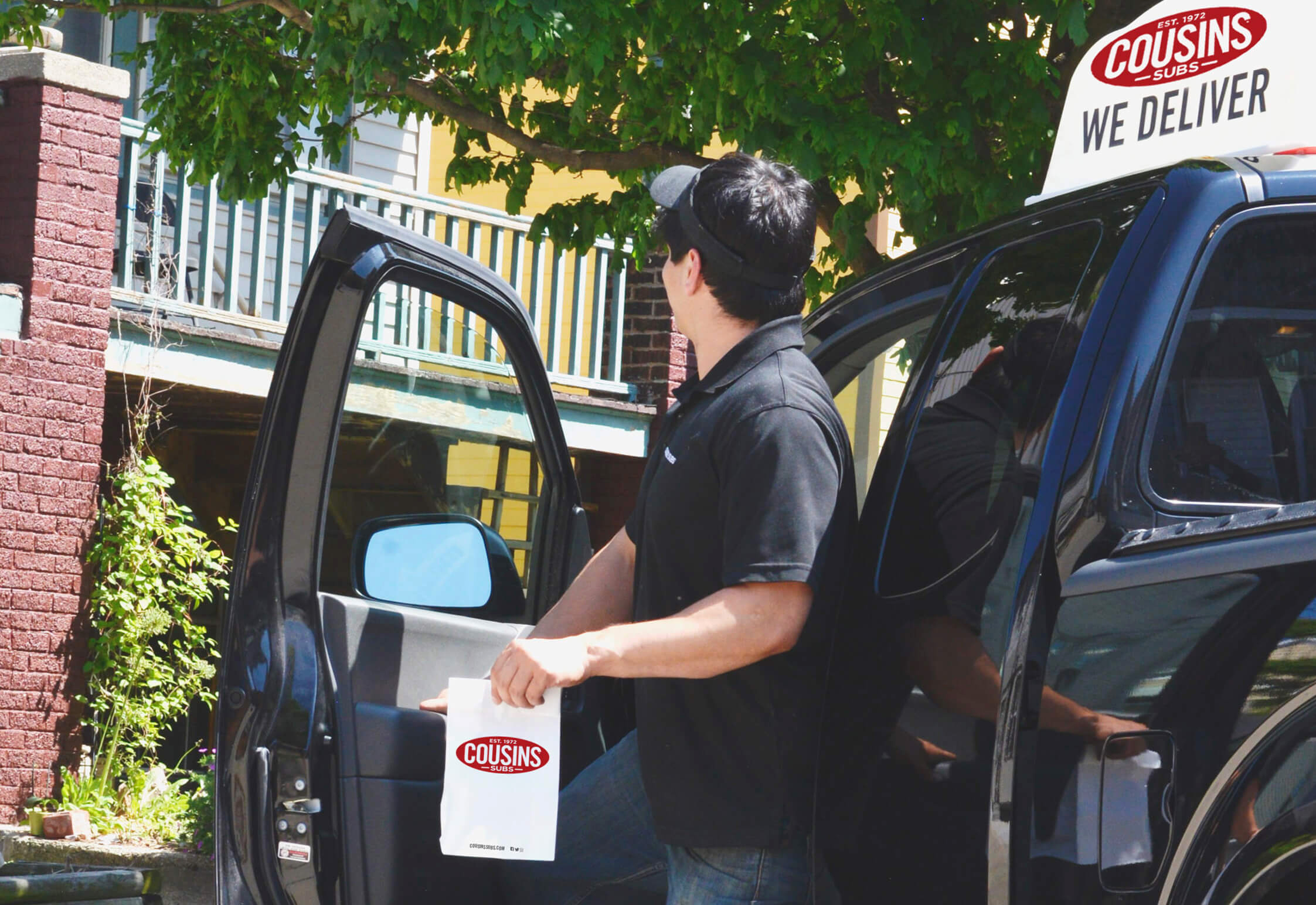 Delivery Orders
Our delivery options continue to expand. From residential to business, we are constantly updating our services to cater to you in the fastest way possible. To find a location nearest you that offers delivery, click below.